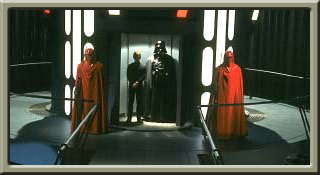 Rules and Regulations.

LSF is a diverse league with several Factions. Each faction operates within broad guidelines set forth by LSF Command. Within these guidelines there is great room for diversity and as such each faction operates in it's own unique manner. Listed here are some of the more common rules and regulations.

Download IRC policy & rules

RANKS:
Imperial Ranks
Each Faction has it's own unique Ranking Systems. View the Faction pages for these details.

UNIT WEBSITES:
All of these pages must have a logo.
None of these pages can have any advertisements, links to other services, web rings and so on. You may place these all on another page within the main page, but NOT on the main pages itself.
The pages must have links back to LSF's main homepage and back to its Factions homepages.
The pages must have links to the LSF Main Message Board and to its Faction Message Board.


© 2000, all trademarks of Star Wars, XvT ,XwA, JK, Force Commander, Rebellion & Star Wars Galaxies are the property of Lucasfilm Ltd., LucasArts Ltd. Any other aspects of the Star Wars universe or other misc. items are the property of their respective owners.

© Copyright 2000, all rights reserved. The LSF website and all affiliated original images text & html remain the property of The Last Starfighter League & Admiral Ghent. © 2000 Australia.